3,129 students this year have STO donors to thank!STO tuition awarding for the 2022-23 school year was finalized in October, and nearly 37% of all students attending our Archdiocesan schools received STO assistance. In addition, the average award amount increased by $229/year to $1,626. Thank you to our 2021 donors who turned taxes into tuition while helping shape the future for these income-qualifying families. However, the pace of donations for 2022 has slowed, so… Will fewer students receive STO assistance next year? The STO and the students we serve with tuition assistance greatly need your help right now. For many families, the expense of Catholic school tuition is on the table as they discuss ways to make ends meet. If you've been a donor, won't you please donate today, or if you've never donated, would you please consider helping keep enrollment and participation strong at our Catholic schools? Appreciated Securities and year-end givingAs we come to year-end, please know that there are recommended deadlines for donating appreciated securities. Our preference is to receive stock donations before mid-December to have time to value the securities and process the contribution. Remember that if you initiate a stock transfer in December, we always recommend you check our website OurFaithSTO.org to verify the availability of credits.
CPA's are talking about the STO Tax Credit"I say, eliminate your state income tax. I try to do it every year" says CPA Ken Kuene of Hacker Nelson CPA in Decorah. Ken's personal strategy has been to donate to the STO to reduce or eliminate his Iowa income tax liability. In fact, Ken has donated for all 16 years that the Our Faith STO has been in existence As one of northeast Iowa's strongest advocates for the program, he and his firm have recommended this strategy to countless donors. To hear more from Ken, and three other CPAs about the benefits of the STO tax credit watch our video titled "Ask a CPA about the STO" vimeo.com/763836280 Thank you Ken Kuene and all CPAs, Financial Advisors, and Tax Professionals for your promotion of the STO tax credit!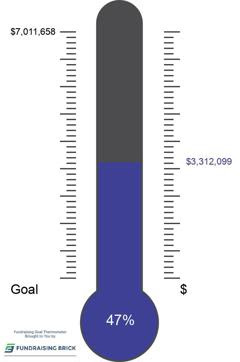 Speaking of CPAs and Tax Professionals… have you met with yours regarding your 2022 tax strategy?Many people are beginning to sit with their tax professionals to discuss their 2022 tax strategy. A gift to the Our Faith STO has been an annual practice for hundreds and hundreds of our donors. We thank those who have chosen this strategy in the past and ask for your help spreading the word about the 75% tax credit.We're at 47% of our fundraising goal, so the need is great if we are to continue to grow enrollment in our Catholic schools through STO tuition assistance.Won't you please donate today?If you have questions about the STO, please contact us at 563-556-2580 x296 or visit us only to donate at OurFaithSTO.org/donate-nowDonate Now
Bosco Catholic Receives 2022 "Embracing Inclusion Award"
In October, Immaculate Conception/St. Joseph School, part of the Bosco Catholic School System was presented with the 2022 "Embracing Inclusion" Award. This award is presented each year to a parish, Catholic school, or organization in the Archdiocese of Dubuque that offers the Best Improvement to Property, providing greater accessibility, or for the Best Program or Project, providing fuller inclusive participation in the life of the faithful. Immaculate Conception/St. Joseph was recognized for being inclusive in areas of both property and project! (Pictured are Principal Shelby Douglas and Lynn Chapman, Archdiocese Disability Inclusion Manager) When presenting the award to Principal Douglas, it was stated, "Immaculate Conception/St. Joseph School is an ideal example of an inclusive community that nurtures the souls of its students. Your school is filled with supportive staff, students, and families, who help to make Catholic school education possible for persons with disabilities by providing a prayerful and inclusive environment where all feel safe, accepted, and valued…a place where everyone BELONGS. Your school system currently provides services for one preschool student with special learning needs, two elementary age students, and one high school student, all receiving services fully onsite. In addition, you are providing fun for the preschool students with the construction of a new universally designed, inclusive playground."Congratulations to the Immaculate Conception/St. Joseph and Bosco Community! STO donors like you give all students an opportunity for a faith-based education and welcoming environment!
For more information on the Our Faith STO, please contact:Deacon Brian Zeman Director- Our Faith STO
b.zeman@dbqarch.org
(563) 556-2580, ext. 296 or visit OurFaithSTO.org