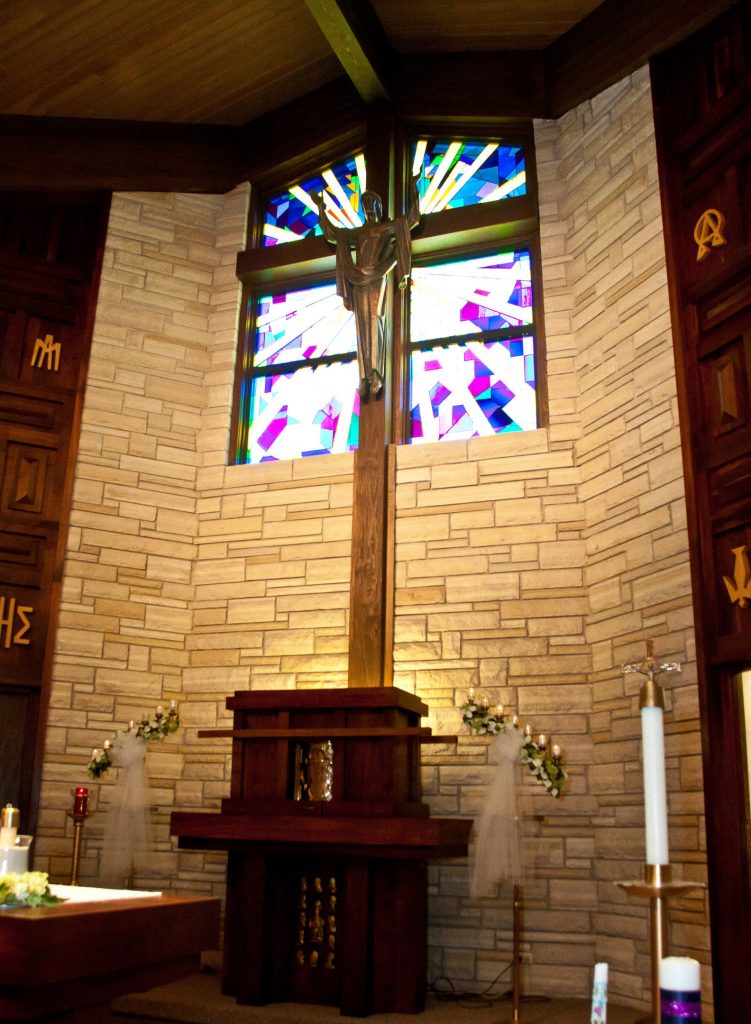 St. Luke Parish was founded by German and Irish immigrants as a mission of Immaculate Conception Parish, Sand Springs under the direction of Rev. Francis L. Schuh. From the old country they came to America. They brought the tools and traditions of their native lands. They came by choice, by chance and by force. They brought their faith and built churches to praise God.
The first Mass was celebrated November 22, 1922, in the basement of the Phillips Hotel and was offered by Rev. Nicholas U. Keffeler, pastor of Stone City. Archbishop James J. Keane preached to twelve families.
The cornerstone for a small frame church was laid on July 8, 1923. Archbishop Keane preached for an hour to about 2,000 people on one of the hottest days in Iowa's history.
The stained glass windows and main altar came from the Buffalo Church near Prairieburg. The Blessed Virgin's altar came from the Franciscan Sister in Dubuque. Pews came from St. Mary Church, Dubuque. The Church was dedicated to St. Luke on October 18, 1923, and a rectory was soon purchased.
Rev. Wilfred C. Johannes became pastor of St. Luke Parish, and Immaculate Conception Parish, in 1982. Under his guidance, the parish proceeded to plan for a new larger church, which was dedicated on October 28, 1984.
Immaculate Conception Parish, Sand Springs, closed in 2000 and many of the parishioners became a part of St. Luke Parish. In 1997, the parish linked with St. John Parish, Delhi. In July of 2016 St. Luke became linked with Sacred Heart.
There have been approximately 950 Baptisms, 275 weddings and 250 funerals since the original twelve families formed St. Luke Parish. Two men of the parish were ordained to the priesthood and four women entered religions communities.
We, at St. Luke Parish, strive to be a spirit filled community. We commit ourselves to faith formation as we worship together and serve others.
St Luke's First Communion 2019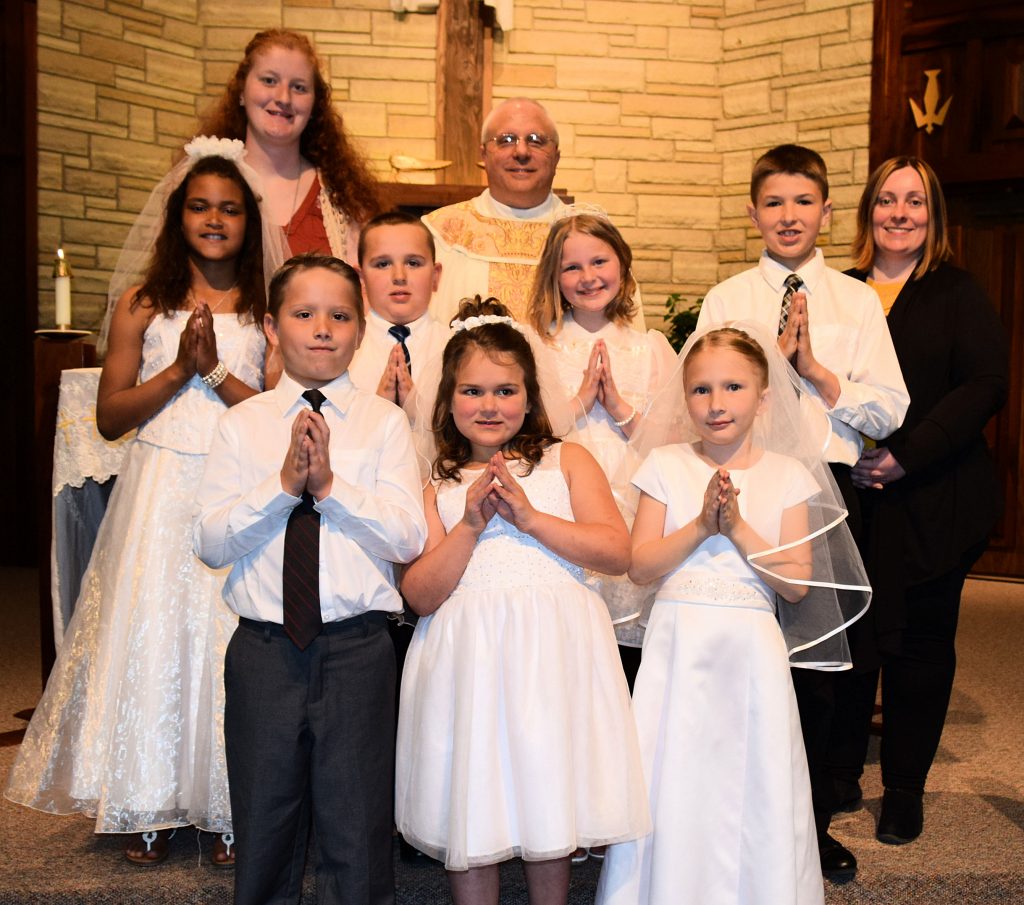 St Luke's 2019 Graduates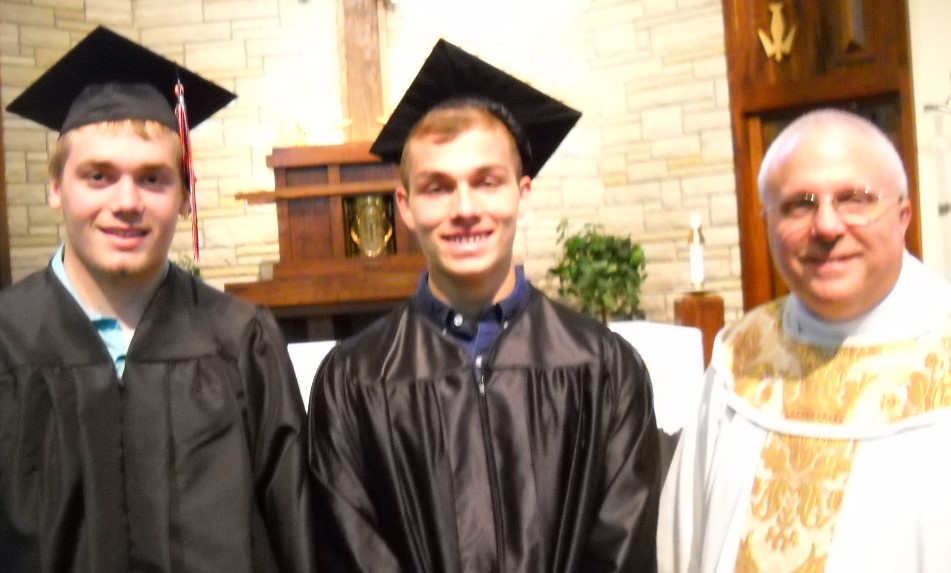 Lenten Atmosphere
Church Preperation