CURRENT EVENT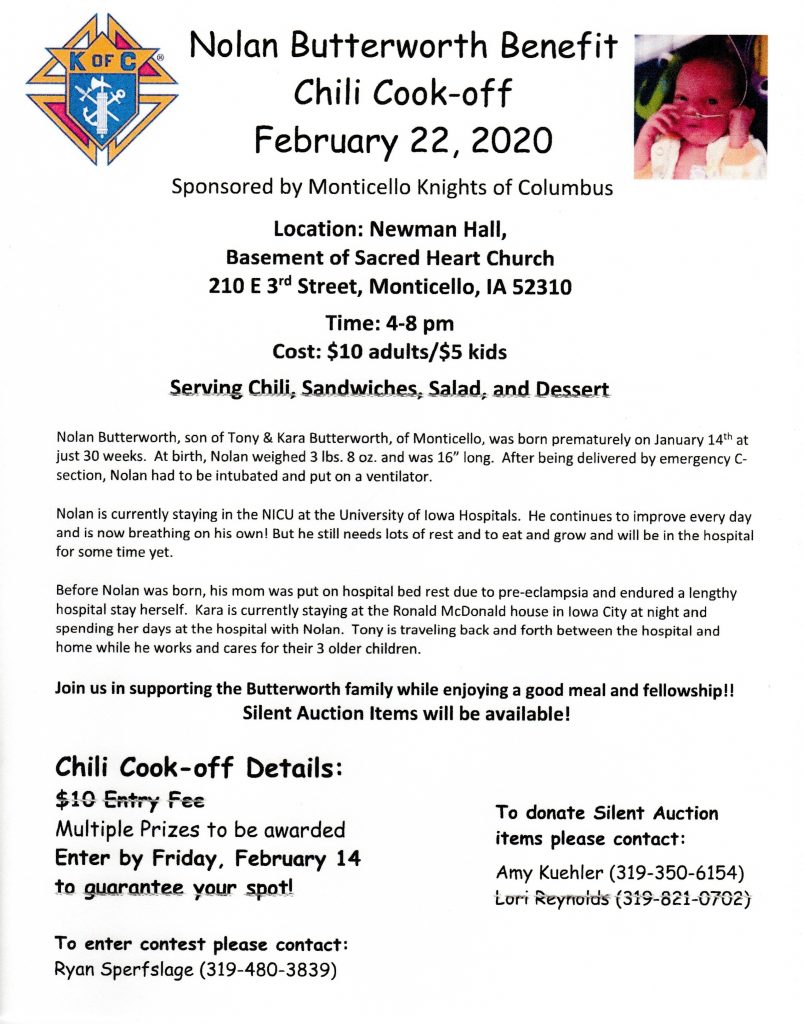 2020 Spelling Bee Results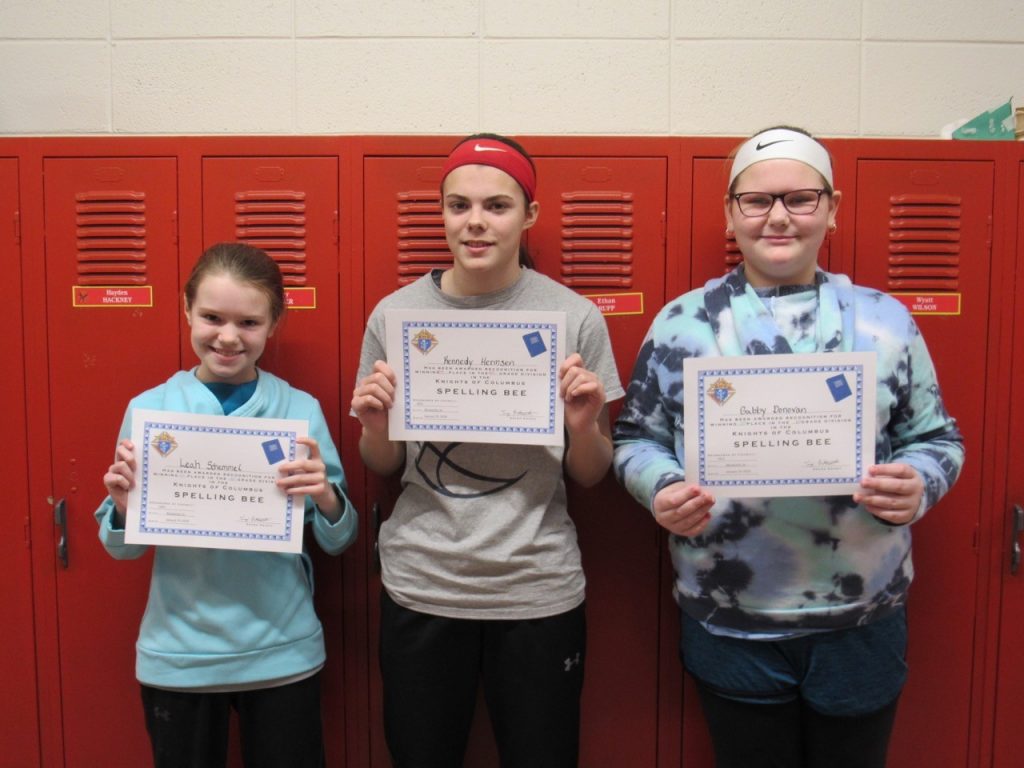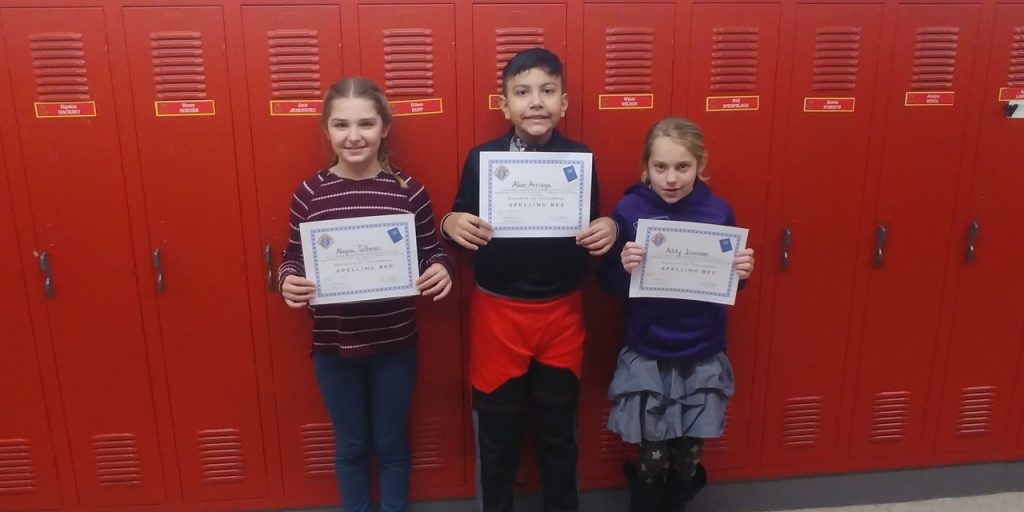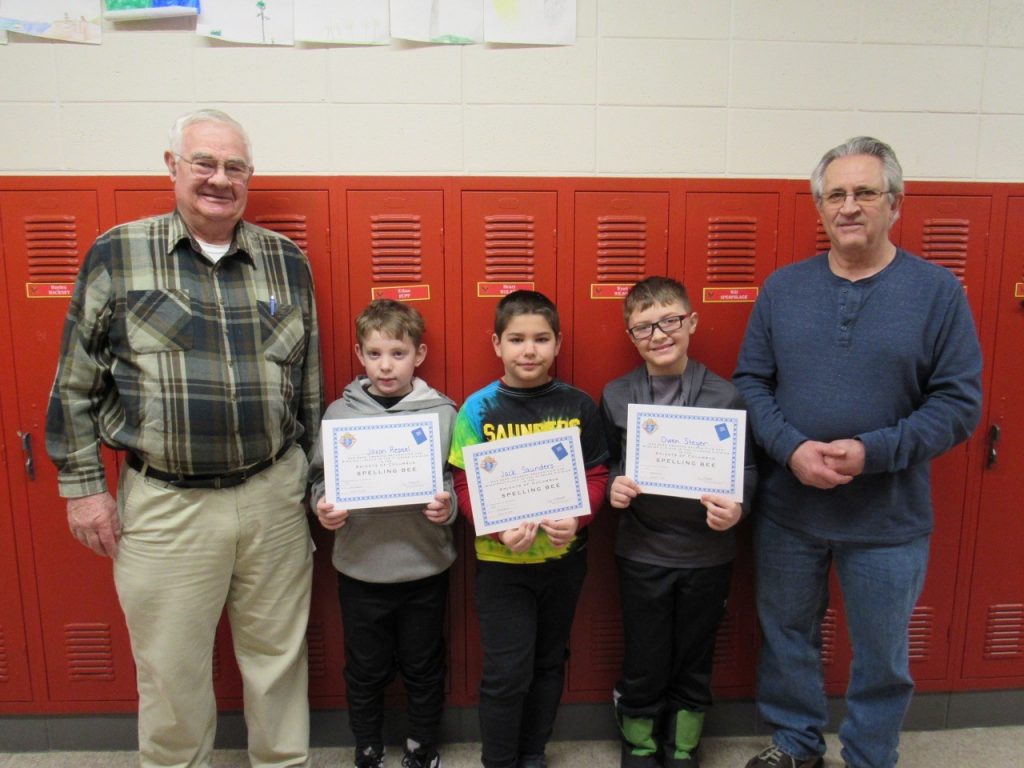 Council 1821 of the Knights of Columbus (Sacred Heart, Monticello, IA) celebrated it's 100th Anniversary of the Council's Charter on December 12, 2016 with a Mass, followed by a reception in Newman Hall. Paul Lee was the featured speaker at the reception which was attended by many of the members of the council, including, Bob Devaney, who at the time was the oldest living member of the council. The celebration was a fitting acknowledgement of the First 100 Years of the Council. That date started the beginning of what we hope will be the Second 100 Years.
Past Events:
Faith, Family, & Farming

April 8th, 2018
Newman Hall (Sacred Heart Church Basement)
Join the Sacred Heart Marriage Enrichment Group as they discuss the difficulties in farming and marriage. Learn to work through those hardships and become closer to your spouse and stronger in faith. The event starts at 5:30 p.m. with a light meal provided by the Knights of Columbus. From 6:00 to 8:00 Father Jerry Blake and Guests will speak.
Breakfast Benefit and Silent Auction on Sunday
April 22nd from 8 am-1 pm

in Newman Hall (Sacred Heart Church Basement) for David and Amanda (Monck) Hansen.

David and Amanda are expecting another baby boy May 5th. He was diagnosed with Transposition of the Great Arteries and a Ventricular Septal Defect. TGA is a serious, structural heart defect where the two major blood vessels leaving the heart are switched. Due to Amanda's OB history of Chase's premature delivery she will need to move to Seattle at 36 weeks for close proximity to the hospital where he will undergo heart surgery with in his first week of life. (Grandparents are Jeff and Shielly Monck and Gordon and Dee Hansen).
(Following is a photo of some of the attendees of the breakfast)
The breakfast was well attended with more that 200 breakfasts served. The Knights would like to thank any one who may have supported this event in any way. Thank You & Vivat Jesus!
Current Officers:
Grand Knight-

Tony Butterworth

Deputy Grand Knight-AJ Wink

Chaplin-Rev. Paul Baldwin

Chancellor-

Recorder-

Doug Bean

Treasurer-Jeff Monck

Lecturer-

Advocate-

Warden-Bob Eilers

Outside Guard-

Inside Guard-

Johnny Russ

1st Trustee-Roman Manternach

2nd Trustee-Tom Beadle

3rd Trustee-Ryan Sperfslage

Financial Secretary-Dean Oswald

District Deputy-Troy Grekoff
There are Four Degrees of Membership is the Knights of Columbus
The First Degree is Charity

The Second Degree is Unity

The Third Degree is Fraternity

The Forth Degree is Patriotism
Membership in the Knights of Columbus is open to males 18 years of age or older who are practical (that is, practicing) Catholics.
If you are interested in joining please contact Ryan Sperfslage Grand Knight (319-480-3839) or Deputy Grand Knight Rolando Morales (319-540-5307), or any member, and become aware of what we do.